Art Workshop
Fine Art Class suitable for art students at all levels (Beginner, intermediate and advanced). Students will be given the opportunity to select their own subject and medium, or the instructor will provide a set project each week. Students will work with the medium of their choice including watercolor, pencil, charcoal, colored pencils, acrylic and pastels. Students can use their own materials or those provided by the instructor. Price $120.
Times:
Tuesdays 10:45 am to 12:00 pm
Tuesdays 6:30 pm to 7:45 pm
Dates: Tuesdays (10/24/17, 10/31/17, 11/7/17, 11/14/17, 11/21/17, 11/28/17)
Register for Art Workshop Tuesdays at 10:45 am
Register for Art Workshop Tuesdays at 6:30 pm
Pastels & Oils Painting
Suitable for all levels. Students will receive instruction in soft pastels or oils. Students can use either or both mediums during the course. All materials included. Price for 6 classes $120.
Time:
Thursdays 1:00 pm to 2:15 pm
Dates: Thursdays (10/26/17, 11/2/17, 11/16/17, 11/30/17, 12/7/17, 12/14/17) No classes 11/9 or 11/23
Register for Pastel Painting or Oil Painting on Thursdays at 1:00 pm
Pencil Drawing
Learn to create beautiful drawings with graphite pencil. Instruction will be given on outlining, shading, blending, cross-hatching and erasing. All materials included. Suitable for students at all levels. Price $120 for eight classes.

Times: 10:00 am to 11:00 am
Dates: Mondays: (10/23/17, 10/30/17, 11/6/17, 11/13/17, 11/20/17, 11/27/17, 12/4/17, 12/11/17)
Register for Adult Pencil Drawing
Watercolors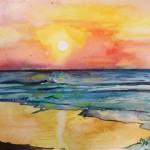 Watercolor lessons for all levels. Learn how to prepare the paper and your palette, mix colors and experiment with a variety of different watercolor techniques such as: lifting, masking, texturing and layering. All materials are provided, but students can bring their own if they prefer. Price is $120 for eight classes.
Time: 11:00 am to 12:00 pm
Dates: Mondays: (10/30/17, 11/6/17, 11/13/17, 11/20/17, 11/27/17, 12/4/17, 12/11/17, 12/18/17)